Let us Help keep your commercial parking lots, residential driveways and walkways free of snow and ice!
Foster Lawn and Garden has been serving businesses and homes like yours, in Barrie and area for almost 25 years!
Foster Lawn and Garden offer a wide range of winter services and packages to accommodate your home or business from November until April each year.

During the winter season we are available 24 hours, 7 days a week to ensure we you or your company are served in the most effective way possible. With just 2" of snow or more we will get out and get it cleared professionally and as quickly as possible. 

Feel Confident that we will keep you as well as those in your home as well your customers coming and going to your business safe this winter by making sure your property is Sanded and Salted when needed. 

We also offer a wide range of well-maintained snow removal equipment to serve you better.

We are fully insured and offer high quality staff to help you maintain your property all season long. 

To ensure we are providing you with great and affective service , we always monitor the imminent or occurring weather to make sure we get out and maintain your property when you need it most! . It gives us time to be able to assess what services you will need as well as timing on when will be appropriate to get the job done in a timely manner for you.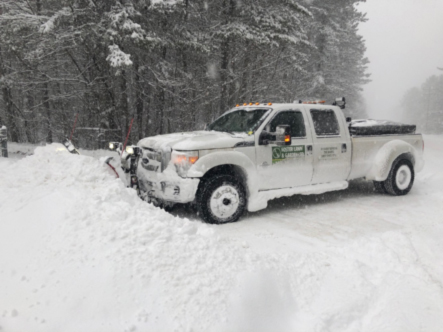 Ray Foster of Foster Lawn and Garden is personally available to take your calls 24 hours a day, 7 days a week. Foster Lawn and Garden is committed to exceeding your expectations! 

Foster lawn and Garden Offers Ice and Snow Services that you can always depend on!